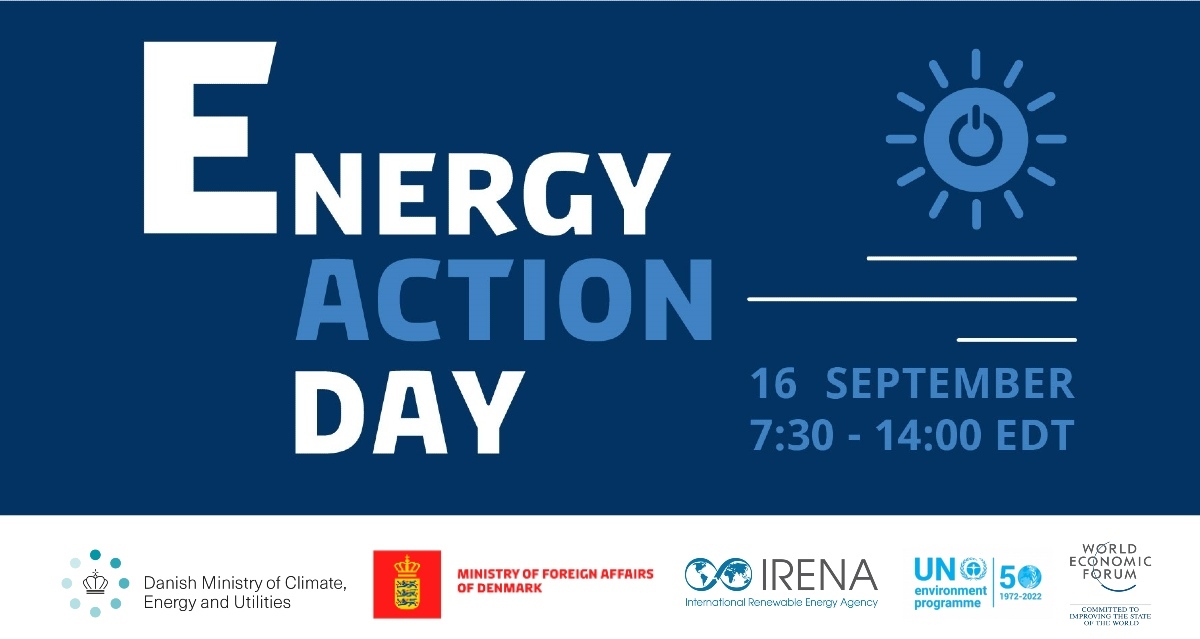 The UN High-Level Dialogue on Energy aims to provide transformational action on the energy-related goals of the 2030 Agenda and support the implementation of the Paris Agreement. The world has less than nine years to achieve the goal of ensuring clean energy for all, and we are falling behind. Transformational energy transitions require dramatically upscaling renewable energy and energy efficiency and equally downscaling and phasing out coal and other fossil fuels while innovating for the future, to arrive at the global decarbonization goal required to achieve net zero by 2050.

In the margins of the UN High-Level Dialogue on Energy, Denmark, IRENA, UNEP and the World Economic Forum will host the Energy Action Day. The event will convene a broad set of stakeholders to discuss how to accelerate collective action towards net zero and climate-resilient energy systems while promoting decarbonisation to meet the 1.5°C thresholds. The Energy Action Day will feature in-depth discussions and showcase ambitious energy transition-related commitments and initiatives in an effort to accelerate energy transitions around the world. The event will pave the way towards the High-level Dialogue on Energy and COP26 in Glasgow.
Session 5b: Energy Efficiency - Making the Energy Transition Possible organised by the Global Alliance for Buildings and Construction, United for Efficiency, SEAD Initiative and the Cool Coalition will present the key contribution of energy efficiency as "the first fuel" for emissions reduction, energy security, economic growth, sustainable development, alleviating energy poverty, and job creation. Inspire actions to accelerate efforts to deliver energy efficiency improvements in buildings, appliances, and equipment.
Register for Session 5b: Energy Efficiency - Making the Energy Transition Possible here.