To support the growth of markets for efficient appliances, the SEAD Initiative has developed the Energy Performance Ladder framework, which brings together multiple policies under a single consistent set of performance thresholds. These Ladder 'steps' are defined as energy performance levels using a standard test procedure. Governments can then set policy thresholds (such as MEPS, labels and high energy performance standards or HEPS) at different steps, as well as years in which the thresholds will move up the ladder.
The Ladder then provides a framework that can:
Show a clear trajectory for improving appliance energy performance over time, by defining how policy will move up the ladder in future
Benchmark energy performance across markets, while allowing policy to be set that is suitable for local market condition
Aggregate markets to reduce costs and make highly efficient products more widely available.
Illustrations of Energy Performance Ladders with current and planned MEPS levels for industrial electric motors are depicted below.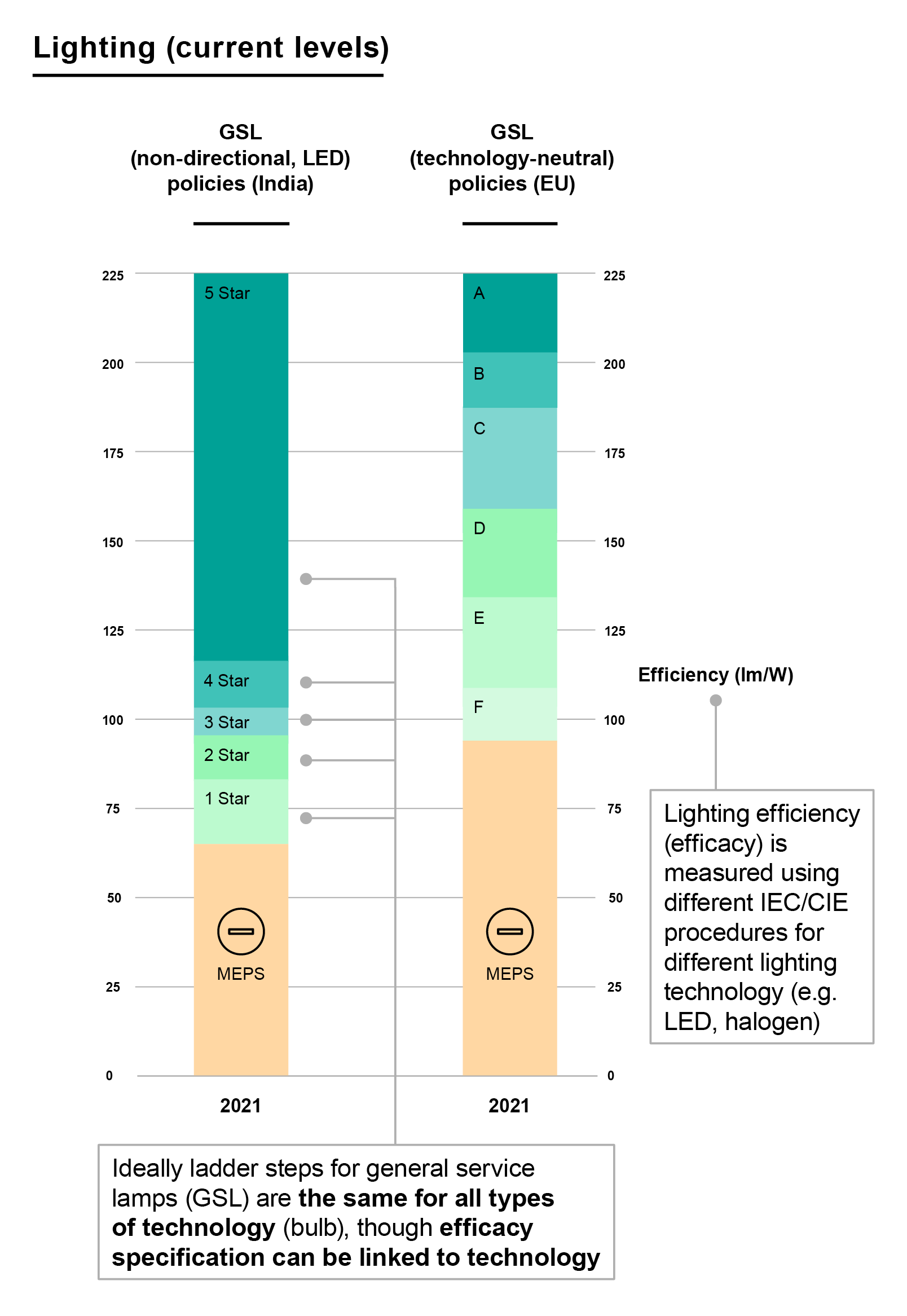 An illustration of the Energy Performance Ladder for indoor lighting is depicted below. General Service Lamps (GSLs) current market and proposed future polices are represented for 2021, 2023 and 2016. For each Ladder step the MEPS, standards and HEPs are defined based on the efficacy of the bulb (lm/W).